Get in touch. Let's create something inspiring together!
Learn. Collaborate. Excel.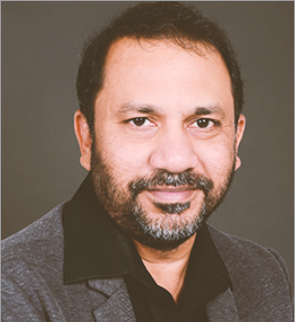 Co-Founder, Learnnovators
Ravi is passion personified, with a capital P. Inspiring, affable; he leads from the front and is all about 100% commitment, single-minded focus and a childlike earnestness. A quintessential 'people' person, he heads business development at Learnnovators.


Ravi has nearly three decades of experience in building and managing "learning" businesses across 50+ countries, and has served on some of the learning industry's most prestigious groups and panels. Ravi has also been recognised among the "Top 100 Corporate eLearning Movers And Shakers" for 2017 and 2018 by Bob Little Press & PR.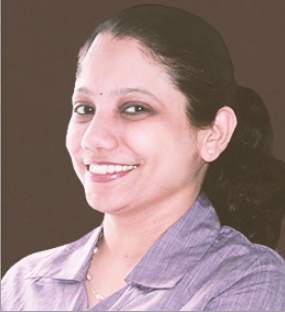 Co-Founder, Learnnovators
Vidya is the perfect picture of poise and balance. Calm and unfazed even in the toughest of situations, she handles resourcing issues and deadline pressures with consummate ease and excels at seeing the bigger picture even in the tiniest of detail.
Vidya is responsible for project development and delivery at Learnnovators and leads the team from concept to completion. She is our 'go-to' technology person. Tell her she is a geek and she will try to convince you otherwise. Vidya is obsessed with visual and textual hygiene, and can't seem to decide which irks her more – a misplaced comma or a non-aligned text box.
What can learning do for an organization?
A lot.
Here's a smattering of our work to pique your interest
LEARNING and INNOVATION have truly been your mantras; and your third mantra which we, as customers, have always experienced is CUSTOMER DELIGHT.
Shiv Shankar
It was a pleasure working with Learnnovators. The end product we received was above our expectations. I found the entire production cycle to be systematic, professional and of high quality.
I highly recommend Learnnovators for your e-learning needs.
Aparna Desai
Working with Learnnovators in developing e-learning modules has been a pleasure. They are not just a supplier but a highly committed sparring partner.
Signe Skovbo
We selected Learnnovators as our key partner for a large interactive
curriculum project and were absolutely delighted with the quality of their work. Their communication, adherence to project deadlines and overall commitment to the project was also first class. Learnnovators redefined the meaning of 'going the extra mile!
Steve Cox
We have used Learnnovators a couple of times now, and each time they have delivered on time and within budget to the highest standards.
Mike Beadsmoore
Learnnovators shows a great overall conception on the tech information industry and communicates fluently with customers, striving to provide them with the latest tools and means for developing product information. We have been a client to them for four years and received nothing but first-class service.
Pasi Savola
"It was great working with Learnnovators. The team has been able to produce quality work with passion (+patience), dedication and great follow up. If you are looking for a 'partner' and not just another 'provider', and more importantly, people you can trust and collaborate with to meet key objectives and project requirements – you will enjoy working with Learnnovators. I recall our clients telling us our e-learning programs look awesome, work brilliantly and are highly interactive (more interesting than their existing programs). Without Learnnovators' creativity, dedication and support – this will not be highlighted."
Mitchel Quek
Learn more about Learnnovators