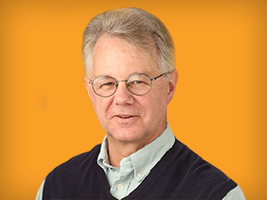 LESSONS FROM CLARK QUINN ~ TAKE 1
We, at Learnnovators, joined hands with Clark Quinn of Quinnovation to develop a course on 'Workplace of the Future', which we recently shared with the learning community free of charge. The idea of the project was to develop a course under practical constraints typically faced by learning design and development teams, and show that it is possible to adhere to good principles.
Two of our key team members (Srividya Kumar and Nirmal Ranganathan) who worked on the project have shared their experiences interacting with Clark and their personal takeaways from the journey.
This is the first of the two posts…
The course has been received well, and is getting praise from several quarters. While the specifics of the project, best principles as well as the thinking behind the design process have been documented in detail, in this post I'd like to share my experiences working with Clark as an individual.
So, here they are:
1. DIVERGE AND THEN CONVERGE
When, during the initial days of the project, Clark suggested that we diverge and then converge, I was half-expecting him to shoot down ideas that clashed with his. Little did I know what was coming, and we were in for a pleasant surprise when, during one of our first few meetings, he patiently heard each member of the team, carefully considering each idea, and explaining why the ones he thought won't work, won't work, while others were great.
This practice of diverging and converging was what gave us the unique topic we picked for the project ('Workplace of the Future'), and continued right through to the end.
2. STAY PRINCIPLED, BUT BE OPEN TO NOVELTY
At one point, we got debating whether, and where, to add audio in the course, and each one of us pitched with our own ideas for what would work. We talked about audio narration, for the dialogs, ambient sounds, and even background noises that go with the scenes we were creating.
It would have been easy to decide one way or the other, based on what we collectively felt. But we didn't do that. Clark went out of his way to refer several books, as well as with industry colleagues to understand what good principles say about the use of audio in a course.
Finally, we decided to drop audio altogether because nowhere could we find a principled suggestion for adding audio into a course. Moreover, it would only interfere with the experience, since we considered that learners might be accessing the course from public places.
While he was grounded in principles, Clark was remarkably unafraid of novelty. Many a time during our initial discussions, he would listen with interest when someone suggested we use animals as characters or land people on a space station. And a discussion would ensue about the merits and demerits of such an approach. We eventually dropped those ideas because they didn't fit in with the overall design.
3. RESPECT LEARNERS' INTELLIGENCE
Well, this is something we are all aware of, aren't we?
But when it came down to deciding whether to add a pointer to the Next button, we argued for it, since the course was not driven either by audio or by the Next button. And in the very few places where learners had to use the Next button to move forward, they would be lost if no pointer was provided.
Clark stood his ground and refused to give in to the idea. And boy, aren't we glad he did? The experience is so much better, thanks to this one decision.
4. TEST EARLY, AND TEST OFTEN
This again is an obvious one, in theory.
We initially developed one practice scenario for us to get a feel of how the course functions, and while the development was happening, we worked on the storyboards for subsequent scenarios in parallel. The first scenario got developed, and we kept going back and forth, refining it. And before we realized it, we had completed the storyboarding for at least half a dozen scenarios.
All the while, Clark kept saying that we need to put the scenario out for testing. We did finally, and the test group came back with such huge insights that would have been impossible to fix at a later stage in the project.
5. BE OPEN TO CRITICISM
The test group came up with a mix of good feedback and bad feedback. That was expected. But a few of them tore the course into pieces. The equanimity with which I saw Clark clinically, but cheerfully, break down the comments, identifying the ones we should implement, is an impression that will stay with me forever. And, it is a lesson I'm trying to imbibe in my life and my work.
6. DO THE HARD WORK, TAKE NOTHING FOR GRANTED
One regular feature of our regular Skype calls is the sound of Clark's fingers on the keyboard (which is quite loud by the way ), typing furiously away, taking notes about every little detail that we were discussing. This was not only to follow up for later action, but also to serve as a pointer for writing his blog posts on our thinking and the design process.
7. BE A STICKLER FOR TIME
None of us want to be late for a call / meeting / discussion. I can understand that. But for the first time, I heard someone say "You're 30 seconds early for the call." !
WOW! Here is someone who REALLY respects time, both his own, as well as that of others.
8. DELIVER 10X VALUE
This is quite intangible. The experience of working with someone like Clark can only be, well, experienced.
It has been a while since we launched the project, and he continues to check in on how it's being received at our end, and whether there are any updates. And he doesn't lose out on an opportunity to talk about it.
Here are links related to the project: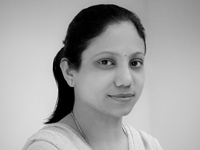 Written by Srividya Kumar
(Co-Founder at Learnnovators)
_________________________________
Published on 09-Dec-2016
(Visited 132 times, 1 visits today)