THE QUOTE:
"Online learning is not the next big thing, it is now big thing." – Donna J. Abernathy
THE JOURNEY:
Where is e-learning heading?
As we know, the e-learning market is evolving dynamically, witnessing newer horizons day after day. And, in the wake of this evolution, it brings about an immense growth opportunity for the entire fraternity (including vendors and tool publishers).
It's almost a year since we published our last forecasts on the e-learning trends. And, we decided it's time we consolidated our 'reading' into the current happenings, so we could make our predictions for the forthcoming year.
With this agenda guiding us, we embarked on a quick journey to explore answers for the following questions.
What were some of the interesting predictions for the global e-learning market for 2014?
What are the key global e-learning market trends today? What is the size of the market? How exciting is the scenario? Who are the key players?
How does the future look like? What are the challenges it holds for the industry? And, how is it going to help it evolve further?
What are some of the interesting resources that throw light on this topic?
OUR FINDINGS:
Here are a few relevant resources we are keen to share with you.
Forecasts
Top 9 e-Learning Predictions for 2014: To start with, here is our post that carries our predictions for the e-learning industry for the year 2014. Looking back, we see that some of them have come true while a few others are showing signs of catching up and hopefully, will continue to show results through this year and beyond.
Business of eLearning – Trends for 2014: In this post, Manish Gupta (of G-Cube Solutions) presents his views on how the e-learning business will pan out in 2014. His predictions are based on key business drivers across geographies, L&D challenges and e-learning buzz words like Social, MOOC, gamification, games, byte-sized learning, performance management, mobile content, HTML5, and Tin Can API.
Trends
2014 Live Benchmark Trends: Here is a report on what is trending in this year's learning strategies. The full and final results, however, will be released on November 6, 2014. The key findings of the report are:
90% of L&D leaders currently use e-learning courses
84% currently use some form of live online learning
In 2011, it was estimated that about $35.6 billion was spent on self-paced eLearning across the globe. Today, e-Learning is a $56.2 billion industry, and it's going to double by 2015.
It's been estimated that nearly 25% of all employees leave their job because there simply aren't enough training or learning opportunities. On the other hand, companies who do offer e-Learning and on-the-job training generate about 26% more revenue per employee.
Today, eLearning represents a $55 billion dollar industry worldwide, with that number set to double by 2015.
E-Learning Market Trends and Forecast 2014-2016 Report: This report by Docebo makes a detailed segmentation of e-learning business opportunities across Africa, Asia, Australia, Europe, North America and South America. In addition, it gives a comprehensive overview of the international e-Learning Market (by analyzing the global value of e-Learning), market trends and predictions by continent and sector. Here are the key findings of the report:
The five-year compound annual growth rate is estimated at around 7.6% and revenues will reach $51.5 billion by 2016.
The highest growth rate is in Asia at 17.3%. This is followed by Eastern Europe, Africa, and Latin America at 16.9%, 15.2%, and 14.6%, respectively.
The Top 15 eLearning Statistics for 2014: This article by JP Medved (of Capterra) lists the most important statistics and numbers for e-learning and training in 2014. All the statistics are backed by reports from leading research bodies. Here are a few numbers that we liked the most:
Mobile learning is a $5.3 billion dollar market and is expected to be $12.2 billion by 2017.
84.2% of enterprises use eLearning for training and development.
 The NMC Horizon Report > 2014 Higher Education Edition: This report from NMC Horizon examines emerging technologies for their potential impact on teaching, learning, and 'creative inquiry' within the environment of higher education. The report, downloadable in PDF, is compiled by an international body of experts and provides a useful checklist of trends, challenges and technologies in the field.
Companies that use e-learning tools and strategies have the potential to boost productivity by 50 per cent.
E-Learning is expected to grow at an average of 23% in the years 2013-2017.
Rationalize their HR spending
Develop a global learning architecture
Shift the focus from "delivering training" to "developing capability."
2014 eLearning Trends: This post by The eLearning Network presents a high-level list of e-learning trends of 2014, mainly mobile and social learning, gamification, modular development, and localisation.
Top 5 Trends – Where Technology Will Take Elearning in 5 Years: This post by Steve Rayson (of City & Guilds Kineo) discusses the top 5 technology trends that will guide and influence the e-learning landscape over the next 5 years. Log into Kineo's Elearning Professionals Group on LinkedIn, to catch up with all the creative and thought provoking views.
2014 Internet User Trends and eLearning: This post by Brent Schlenker (of Litmos) is the author's take on translating the '2014 Internet Trends' by Mary Meeker, into the business of e-learning development.
How Big is the Training Market?: This post by Doug Harward (of Training Industry Inc.) includes a few interesting data points that will help us in understanding the size of the training market.
OUR LEARNINGS:
As we came to the end of our search, we had the following learnings as 'take-aways' from our little journey:
E-Learning market is growing, thanks to the below factors:

Internet penetration
Falling costs of smart devices
Initiatives to enhance quality
The market is poised to evolve further in the coming years. Below are the key factors that will fuel the growth of e-learning:

Emerging learning technologies
Mobile learning
Corporate MOOCs
Bring-Your-Own-Devices (BYOD)
Enterprise app stores
Software-as-a-Service (SaaS) Model of LMSs
Embedded Performance Support Solutions
Going by these trends, we foresee that mobile learning and embedded performance support solutions will enjoy more robust growth compared to traditional e-learning interventions this year and beyond.
What other changes, according to you, are happening in the global e-learning market? What are some of the interesting resources that you would like to share?
We would love to hear from you.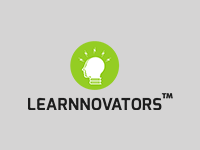 Written by Santhosh Kumar
_________________________________
Published on 23-Sep-2014
(Visited 313 times, 1 visits today)